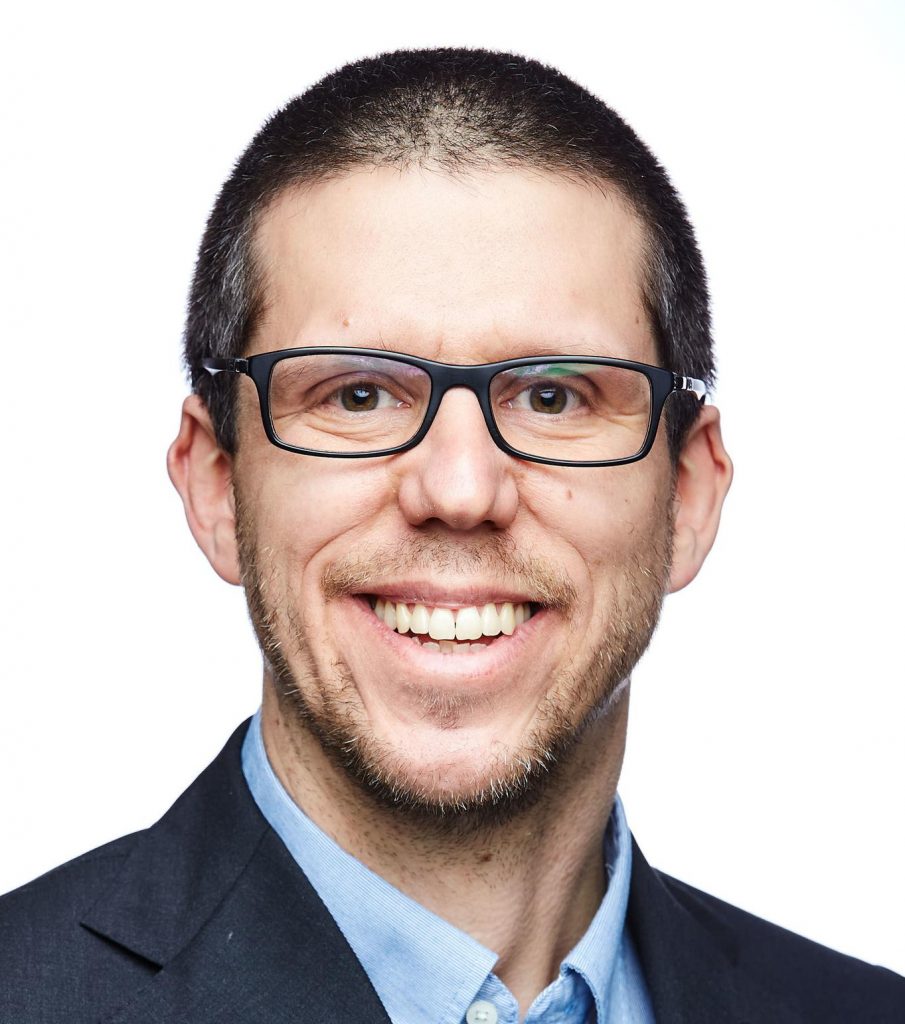 Matteo Meneghini
Faculty
Matteo Meneghini received his PhD in Electronic and Telecommunication Engineering (University of Padova), working on the optimization of GaN-based LED and laser structures.
He is now associate professor at the Department of Information Engineering at the University of Padova. His main interest is the characterization, reliability and simulation of compound semiconductor devices (LEDs, Laser diodes, HEMTs).
Within these activities, he has published more than 300 journal and conference proceedings papers.
During his activity, he has cooperated and/or co-published with a number of semiconductor companies and research centers including:
-OSRAM-OptoSemiconductor (Germany)
-Panasonic Corporation (Japan)
-Universal Display Corporation (USA)
-NXP (The Netherlands)
-ON Semiconductor (Belgium/USA)
-Sensor Electronic Technologies (USA)
-IMEC (Belgium)
-Infineon (Austria)
-Fraunhofer IAF (Germany)
-University of Cambridge (UK)
-Universiy of California at Santa Barbara (USA)
-MIT (Cambridge, MA)
-Cornell University (USA)
-Stanford University (USA)
-Nagoya University (Japan)
-University of Wien (Austria)
Awards:
2008: "Carlo Offelli Award 2008" (best young researcher of the Department of Information Engineering of the University of Padova for year 2008)
2009: Best Paper Award at ESREF 2009 (20th European Symposium on Reliability of Electron Devices, Failure Physics and Analysis), with an article entitled "Reliability analysis of InGaN Blu-Ray Laser Diodes"
2010: with the group "IDROLIFE" he won the Startcup Veneto competition (4th classified)
2012: Best Paper Award at ESREF 2012 (23th European Symposium on Reliability of Electron Devices, Failure Physics and Analysis), with an article entitled "Single- and double-heterostructure GaN-HEMTs devices for power switching applications"
2012: Best Paper Award at IWN 2012 (International Workshop on Nitride Semiconductors 2012, October 14-19, 2012, Sapporo, Japan), with an article entitled "Evidence for breakdown luminescence in AlGaN/GaN HEMTs"
2013: best paper Award at 45th Annual meeting of Gruppo Italiano di Elettronica (GE), Udine, 19-21 June 2013
2014: best paper Award at ESSDERC 2013 (European Solid-State Device Conference), Bucharest, Romania, 16-20 Settembre 2013, with an article entitled "Influence of Fluorine-based Dry Etching on Electrical Parameters of AlGaN/GaN-on-Si High Electron Mobility Transistors"
2014: Best Poster Paper Award at 2014 International Reliability Physics Symposium (IEEE-IRPS 2014), Waikoloa, Hawaii, June 1-5, 2014, with an article entitled "High-Voltage Double Pulsed Measurement System for GaN-based Power HEMTs"
2015: Best Paper Award at ESREF 2015 (26th European Symposium on Reliability of Electron Devices, Failure Physics and Analysis), with an article entitled "Effects of buffer compensation strategies on the electrical performance and RF reliability of AlGaN/GaN HEMTs". The conference was held in Tolouse (France), 5-9 October 2015
2018: Best Student Paper award at IEEE International Reliability Physics Symposium – IRPS 2018, March 11-15, 2018, Burlingame, California, with an article entitled "Degradation of Vertical GaN FETs Under Gate and Drain Stress"
2018: Poster Prize at 16th International Symposium on the Science and Technology of Lighting LS16, 17th – 22nd June 2018, Sheffield, UK, with an article entitled "Phosphors for laser baser lighting systems: quantitative investigation of performance and degradation processes"
2018: Best Paper Award at 29th European Symposium on Reliability of Electron Devices, Failure Physics and Analysis ESREF 2018, AALBORG, DENMARK – OCTOBER 1-5, 2018, with an article entitled "Impact of sidewall etching on the dynamic performance of GaN-on-Si E-mode transistors"
2019: Best Paper Award at 30th European Symposium on Reliability of Electron Devices, Failure Physics and Analysis ESREF 2019, "Stability and degradation of isolation and surface in Ga2O3 devices"